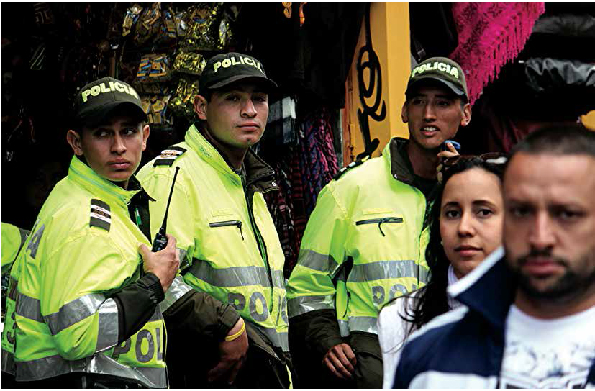 An experienced traveller, I will be chuckling for years about exiting Colombia via the Bogotá airport after 2 wonderful weeks.
For context, you must appreciate that the entire airport is basically a dog-sniffing kennel.
As I was about to board, I was informed that the National Police had removed my suitcase from the plane and wished to inspect it. The airline employee mentioned that was done on a total "lottery" basis. She perhaps meant random, but when I entered the bowels of the airport and met the attending police, I knew there was nothing random about it.
After I identified my luggage, it was carefully scrutinized. The search ended abruptly when the suspicious white powder they likely saw in the x-rays turned out to be laundry soap. We gave each other the all-knowing smile and my luggage was returned to me a few days later.
It is now possible to fly direct from Vancouver to Panama City. From there, it's only a 45-minute flight to Cartagena, Colombia. Panama itself is worth checking out;
it's the thirdmost-popular retirement centre in the world for North Americans.
Cartagena reminded me of Havana without the "benefits" of 55 years of communism. The beautiful walled city is an international heritage site frequented by the cruise ships. It has charm, history, and hot
Rio-like beaches.
From the moment I arrived in Colombia until I left, I felt completely safe, welcome, and
comfortable. In Cartagena, I noticed the discreet presence of police almost everywhere, while in other cities such as Bogotá, the police and the army were ever-present in what could only be described as
a "show of force."
I have seen such state displays of power in many tyrannical countries but in Colombia, genuine warmth was displayed between the populace and the security forces. It was apparent that after all the decades of violence they had undergone—with 50 years of guerrilla warfare against FARC to the cocaine cartels' horrific violence until recent years—everyone was genuinely pleased to have security and peace.
The "bad guys" seem to have moved on to Mexico and other destinations, while the FARC guerrillas appear to be heading toward a truce. In any event, the FARC troubles are far away from anywhere a tourist is likely to go.
I visited four cities, namely coastal and tropical Cartagena; hillside and temperate Medellin; "breathtakingly" high Bogotá, the capital; and Villa de Leyva. The latter is a 500-year-old cobblestoned provincial town approximately 3-and-half hours by road from Bogotá. It was certainly the highlight of the trip for me.
All in all, I would recommend Colombia for tourism but must point out there was little English and I had nada Español. Sign language often leads to hilarity and fond memories when recalling the awkwardness of the moment.
It is a very well-educated, cultured, and polite country of 46 million that desperately wants to prove to the world that it is not what it was, or what its neighbour Venezuela has increasingly become.