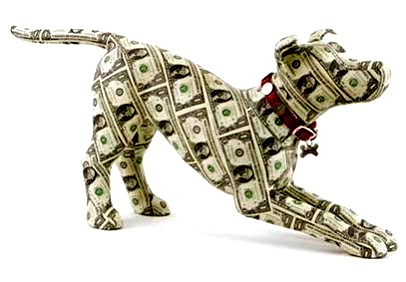 From the BBC News
While I have not actually researched the issue, I opine that animals  cannot inherit the funds in their own right, but instead can only do so by a trust.
Twenty  years ago I had a case where a single person with no net of kin died suddenly and left the use of her $1 million estate to her 4 cats and 2 dogs.
Cats can live 20 years.
After their death, the estate went to her business partners.
This is called an imperfect trust.
Presumably the law in India must be different to allow a money to inherit?
"Indian monkey set to inherit fortune from ostracised couple Shabista with Chunmun Shabista feeds Chunmun a diet of milk, fruit and home-cooked meals Continue reading the main story Related Stories India monkey 'wedding ceremony' held Indian villagers mourn dead monkey Thieving monkey hands out money An Indian couple who were ostracised after their families disapproved of their wedding have decided to leave all their property to their pet monkey. Brajesh Srivastava and wife Shabista told BBC Hindi they were "lonely for many years" before they bought Chunmun the monkey in 2005 for 500 rupees ($8). The couple, who have no children, say they have raised him like a son. Mr Srivastava is Hindu and his wife is Muslim, and inter-faith marriages are still controversial in parts of India. Mrs Srivastava says both their families shunned them after their marriage and that they were lonely until they bought Chunmun. "He was a baby then, less than a month old, and his mother had died after being electrocuted," she says. She feeds Chunmun a diet of milk, fruit and home-cooked meals. His room has an air-conditioner to keep it cool in the summer and a heater to warm it in the winters. Brajesh Srivastava and wife Shabista The couple say they were "lonely for many years" until "Chunmun came into our lives" In 2010, the couple arranged a lavish wedding for Chunmun to a female monkey named Bitti Yadav. The two monkeys live together at the couple's home, and have a party for their wedding anniversary every year. Mr Srivastava said his business has improved and the family has seen prosperity ever since they adopted Chunmun. The house in Raebareli town in the northern Indian state of Uttar Pradesh where the Srivastavas live is named Chunmun and the couple talk about the simian with the indulgence of fond parents. "For breakfast he has pomegranate and a glass of milk. At 10am, he has a home-cooked meal of lentils, bread, vegetables and chutney," Mrs Srivastava says. She says Chunmun went through a phase where he would bite people. "A doctor we consulted said it was illegal to keep a wild animal as pet," she says. "When we heard that we started crying and told him that Chunmun was like our son. He felt sorry for us and spoke to some officials on our behalf. He also levelled Chunmun's teeth so that he won't be able to bite people," she says. Although some street performers train the simians to entertain people and earn a living through them, correspondents say not many Indians are known to keep monkeys as pets. In a rare case, a woman in the north-eastern state of Tripura was known to have adopted a monkey whom she used to breastfeed."