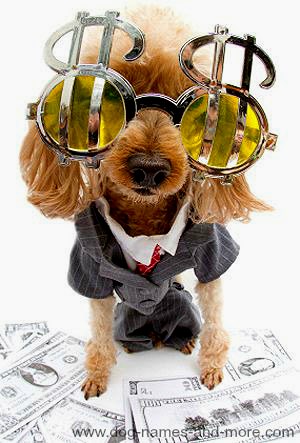 The wills variance provisions of S 60 WESA would prevent a dog from inheriting over the rights of children.
I excerpted the following story from The Daily  news, where the court upheld a $1.8 million award to the  deceased's dog, disinheriting her two grown children.
Such an extraordinary outcome would not occur in BC due to our Wills Variation act, being the only Province in Canada to have such an equitable law, that puts children and spouse ahead of pets when it comes to inheritances.
"Talk about a lucky dog.
Bella Mia, a three-year-old Maltese terrier, will inherit a Florida house worth about £1 million – that's $1.8 million CDN – when her owner, Rose Ann Bolasny, dies, leaving her two sons, aged 32 and 38, out in the cold.
"Prior to [changing my will] I discussed having Bella Mia included in the trust fund with my sons and they totally understood," Bolasny told The Daily Mail. "I explained to them that I know they love Bella Mia very much but I wanted to make sure if anything happened to us she was taken care of in the way that she's used to."
Currently, Bolasny's pampered pooch lives quite a life of luxury. She has a $100,000-a-year allowance to pay for weekly pedicures, trips to the groomer and shopping sprees for designer brands.
According to The Daily Mail,Bella Mia has over 1,000 outfits in a specially-designed walk-in closet.
Bolasny, who is 60, has bequeathed her new Florida home to the cute canine, who she says was "a gift from God."
"My sons at that point were not part of that house because it's a recent purchase," Bolasny said. "It was Bella Mia's third birthday and my husband and I wanted to leave her that house for her birthday."
Bella Mia isn't the first pooch to strike it rich. In 2007, Leona Helmsley's Maltese terrier inherited $12 million from the "Queen of Mean" when she died.
Leaving no reason to quibble over kibble."