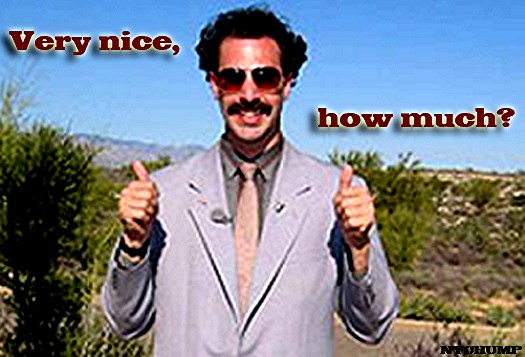 Do not expect to receive an inheritance is the advice of most financial planners, as well as my own.
In the early 1990'2 I read a survey taken by the Vancouver Sun stating that 1/3 of BC residents expect to be disinherited. In my many years of handling estate disputes, I would estimate that this figure is largely accurate, and perhaps even on the low side, given the complexities of today's families and extended families.
The following is reprinted from the National Post article October 27,2013:
We've become a nation of waiters. Not the type ready to serve you lunch but serious spenders bank on an inheritance to get us out of our financial jams.
Wills and estate lawyer Les Kotzer says "waiter" is the perfect term to describe the growing clientele streaming into his office in Thornhill, a wealthy suburb north of Toronto.
"I'm starting to hear about a lot of people who are depending on this mattress of their parents to fall back on," said Mr. Kotzer, of Fish & Associates, who tells the story of seemingly wealthy clients who showed up his door and hopped out of an expensive sports car. "They're flashing Rolex watches, diamond bracelets. I ask them where they live, it's in an expensive area. I ask him 'what do you do'. He's not working. She's a substitute school teacher."
None of it makes sense. It turns out their home has a huge mortgage, the cars are leased and the couple are basically broke, deep in debt. Mr. Kotzer can't figure out how these people will survive.
"Finally the wife jumps in and says 'Harry won't tell you anything about what he does, he's a waiter.' I said 'what restaurant' and she tells me 'not that kind of waiter. He's waiting for our inheritance. Once he gets it, we'll pay off all our bills,'" said Mr. Kotzer, recalling the man's mother was 93.
The long-held view that Baby Boomers are about to hit the jackpot is backed up by a now often-quoted study by Decima Research in 2006 that found about $1-trillion was expected to be passed on to the next generation over 20 years.
It's unclear how much of that money has passed on since that study was done but anecdotal evidence suggests it has already found its way into the hands of some in the next generation — with realtors even suggesting it is behind the never-ending Canadian housing boom.
The inheritance theme is not one that appears to be disappearing. An HSBC Bank report released in September, 2013, found 39% of working people bank on an inheritance with the median value expected to be $77,213.
They'll probably get their money because the same survey found 57% of fully retired people plan to leave some sort of inheritance with a median value of $175,541 given. Some of the gap between what people plan to leave and what they expect to receive might be explained by taxes that will be owed.
Another trend, clearly gaining steam, although it is hard to quantify, finds many Canadians giving away their fortune to the children in their lifetime, rather than waiting to die.