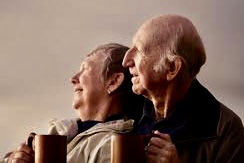 Unger v Unger 2017 BCSC 1946 involves a wills variation claim brought by an 80-year-old surviving spouse against the estate of her 82-year-old deceased husband, after a second marriage that lasted 34 years.
The husband's will left the residue of his estate to his four children equally.
The will had a clause stating that he was not providing for the plaintiff widow as during his lifetime he caused to be transferred to his wife title to 50% of the matrimonial property without any contribution from her to the acquisition or preservation of that property.
The main asset of his estate was 50% of the net sale proceeds from the matrimonial home. His estate was valued at approximately $600,000.
The plaintiff received his TFSA of $20,000 after he died.
Her expenses were minimal as she lived with her son.
She had her own assets of approximately $540,000.
The court reviewed the moral duty that was owed by the husband to the plaintiff and referred to the decision JR v JDM 2016 BCSC 2265 , where the court set out the factors to be considered in assessing the moral claim in a second marriage at paragraph 92:
in assessing the strength of the legal and moral obligations owed by a testator to a second spouse, the court will consider factors such as:
1) The length of the marriage
2) when and how the testator's assets were acquired;
3) the contribution of the second spouse;
4) how family assets would be divided under the applicable family legislation upon marriage breakdown;
5) financial circumstances of the spouse;
6) the size of the estate; and
7) the magnitude of assets passing to the spouse outside of the estate, in consequence of other pre-death transactions undertaken by the testator.
The court also referred to Wong v Soo 2015 BCSC 174 at paras 73-82.
The court found that the deceased purported rationale for excluding the plaintiff from his will was not valid. The clause suggested that the deceased cause 50% of the matrimonial home to be transferred to the plaintiff without any contribution by her to the acquisition or preservation of the property. The matrimonial home was in fact initially registered in joint tenancy at the time of its purchase in 1981. It was only as a result of the order of a master in the family law action when they briefly separated, that the joint tenancy was severed. Furthermore, although the plaintiff did not financially assist in the payment of the purchase of the home. She did make contributions to the preservation and enhancement of the matrimonial home, and the 30+ years of ownership.
The court awarded the plaintiff 30% of the residue of the estate with the other 70% to be equally distributed between the defendant adult children.