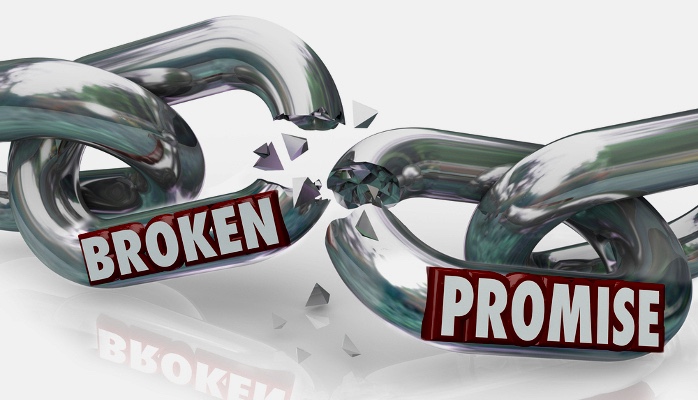 Khela v Clarke 2021 BCSC 503 examined promises made and reliance thereon which may give rise to a claim for proprietary estoppel which is an equitable doctrine that may form the basis of a cause of action for claimed interests in land, in the absence of an enforceable contractual relationship with the defendant.
Lord Denning M.R.'s judgment in Crabb v. Arun District Council, [1975] 3 All E.R. 865 at 871 (C.A.), as setting out the basis for proprietary estoppel:
The basis of this proprietary estoppel – as indeed of promissory estoppel – is the interposition of equity. Equity comes in, true to form, to mitigate the rigours of strict law. The early cases did not speak of it as "estoppel". They spoke of it as "raising an equity". If I may expand that, Lord Cairns said in Hughes v. Metropolitan Railway Co [(1877) 2 App Cas 439 at 448, [1874-1880] All E.R. Rep 187 at 191]: "… it is the first principle upon which all Courts of Equity proceed …" that it will prevent a person from insisting on his strict legal rights – whether arising under a contract, or on his title deeds, or by statute – when it would be inequitable for him to do so having regard to the dealings which have taken place between the parties. What then are the dealings which will preclude him from insisting on his strict legal rights? …
Short of an actual promise, if he, by his words or conduct, so behaves as to lead another to believe that he will not insist on his strict legal rights – knowing or intending that the other will act on that belief – and he does so act, that again will raise an equity in favour of the other, and it is for a court of equity to say in what way the equity may be satisfied. The cases show that this equity does not depend on agreement but on words or conduct….
The doctrine of proprietary estoppel was considered by the Supreme Court of Canada in Cowper-Smith v. Morgan, 2017 SCC 61 [Cowper-Smith].
At paras. 15–22 of Cowper-Smith, Chief Justice McLachlin stated the law of proprietary estoppel in Canada as follows:
[15] An equity arises when:
(1) a representation or assurance is made to the claimant, on the basis of which the claimant expects that he will enjoy some right or benefit over property;
(2) the claimant relies on that expectation by doing or refraining from doing something, and his reliance is reasonable in all the circumstances;
and (3) the claimant suffers a detriment as a result of his reasonable reliance, such that it would be unfair or unjust for the party responsible for the representation or assurance to go back on her word:
The representation or assurance may be express or implied: see Wolff v. Canada (Attorney General), 2017 BCCA 30, 95 B.C.L.R. (5th) 15, at para. 21;
An inchoate equity arises at the time of detrimental reliance on a representation or assurance. It is not necessary to determine, in this case, whether this equity is personal or proprietary in nature.
When the party responsible for the representation or assurance possesses an interest in the property sufficient to fulfill the claimant's expectation, proprietary estoppel may give effect to the equity by making the representation or assurance binding.
Proprietary estoppel protects the equity, which in turn protects the claimant's reasonable reliance:
Like other estoppels, proprietary estoppel avoids the unfairness or injustice that would result to one party if the other were permitted to break her word and insist on her strict legal rights
When the parties to a transaction proceed on the basis of an underlying assumption – either of fact or of law – whether due to misrepresentation or mistake makes no difference – on which they have conducted the dealings between them – neither of them will be allowed to go back on that assumption when it would be unfair or unjust to allow him to do so. If one of them does seek to go back on it, the courts will give the other such remedy as the equity of the case demands.
Where protecting the equity of the case may demand the recognition of "new rights and interests … in or over land" (Crabb v. Arun District Council, [1975] 3 All E.R. 865 (C.A.), at p. 871, per Lord Denning M.R.), proprietary estoppel can do what other estoppels cannot – it can found a cause of action: see MacDougall, at p. 424; McGhee, at pp. 330-33. Where the ingredients for a proprietary estoppel are present, the court must determine whether it is appropriate to satisfy the equity by recognizing the modification or creation of property rights "in situations where there is want of consideration or of writing": Anger & Honsberger Law of Real Property (3rd ed. (loose-leaf)), by A. W. La Forest, at p. 28-3.
It has commonly been understood in Canada that proprietary estoppel is concerned with interests in land: Delane Industry Co. v. PCI Properties Corp., 2014 BCCA 285, 359 B.C.A.C. 61, at para. 49; f or transfer of rights to land":
The British Columbia Court of Appeal has acknowledged the question of whether proprietary estoppel "also extends to other proprietary rights", although this was not at issue in the case before it: Sabey, at para. 32. The English courts have gone much further, allowing proprietary estoppel claims in relation to chattels, insurance policies, intellectual property rights, commercial assets, and other forms of property: see S. Wilken and K. Ghaly, The Law of Waiver, Variation, and Estoppel (3rd ed. 2012), at pp. 263-64; MacDougall, at pp. 452-53; see also Thorner, at paras. 48 and 66, per Lord Walker, and para. 104, per Lord Neuberger.